Dear Earth Protector,
Tomorrow we will be on the sea front with a banner and a thousand leaflets, ready to hand out to locals and visitors alike.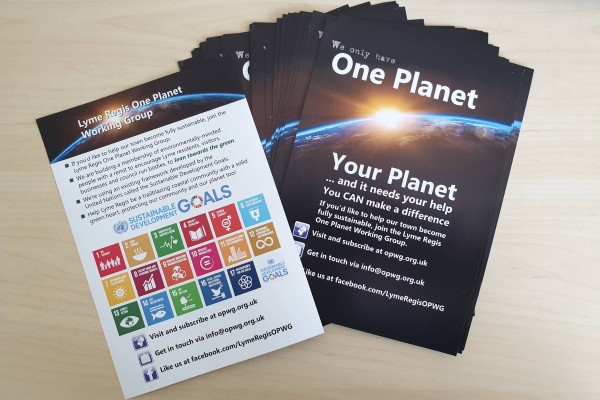 Grateful thanks go to Mick Upton for creating the leaflet in time to get them printed.
So far we only have four people attending (Belinda, Tracey, Vicki and me); it would be great if anyone else could make it - just turning up is fine if you don't know how much time you can commit.
The message for tomorrow is that OPWG exists and that we are working with many other groups already in Lyme Regis to help the town council, residents and businesses to become carbon neutral by 2030.
If you are able to share the event on Facebook with your friends and followers, that would be very helpful. It would also be great if you could invite any friends from this area to like the Facebook page.
Finally, a reminder that our next meeting is on
Thursday, 15th August 2019
7:00pm
Lyme Regis Guildhall
Hope to see you tomorrow!
The Team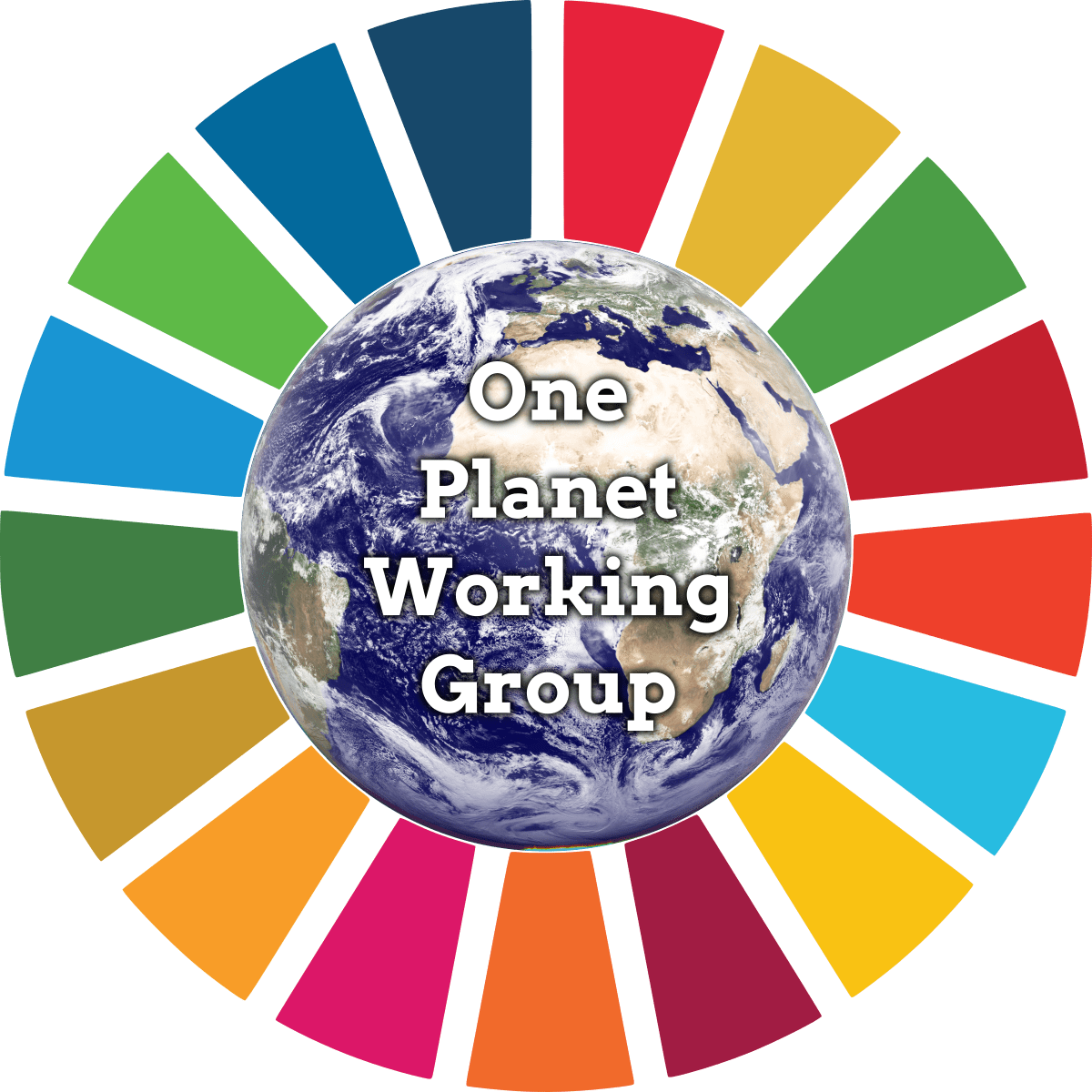 You are receiving this email because you have shown interest in or are a member of the Lyme Regis One Planet Working Group.

If you need to contact us by post, our address is:
Simon West
Flat 1, Malvern House
14 Broad Street
Lyme Regis
Dorset
DT7 3QE
United Kingdom