Dear Earth Protector,
It has been a busy month for all things environmental and political, and on Thursday 12th December most of us get the chance to exert our political power (small as it may be). For this reason we decided not to have a meeting this month (which doesn't mean progress has to stop!)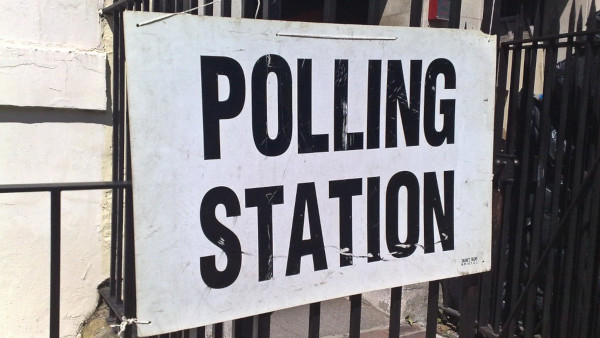 As chair of OPWG it is certainly not my job to suggest which way anyone else should vote. Personally I am massively torn between my absolute first priority, which is to put the strongest brakes possible on environmental destruction, and the pragmatic way locally to influence the changes required all around the globe. I want our elected politician to give us the best possible chance of doing so. I wish you all luck in your internal and external discussions and may our planet be the winner!
#TreeMendUs (SDG#13 SDG#15)
The past month saw the delivery of 950 saplings into the Lyme Regis home/office of The Word Forest Organisation which were then distributed around Lyme and some surrounding areas. 200 Green Beech, Hornbeam, Oak and Silver Birch were taken by Lyme Regis Town Council and planted in various locations around town. The remainder, which also included 190 Common Alder saplings, went to Beaminster Eco Group, Carbon Neutral Chard and SEA Trees, a planting group near Seaton. The GPS coordinates of each tree planted will be taken in the spring.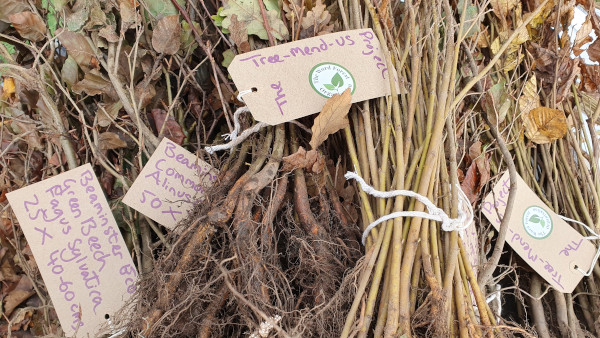 The #TreeMendUs project will then aim to get one tree planted for every resident of Lyme Regis - a total of around 3,700. Obviously this will take a fair amount of land- around 4 hectares would be ideal (that's at 3m spacing for the saplings) and we are going to have to search hard to find this amount of land. Each household will be allocated it's own coordinates, one for each occupant, and it is hoped that web-based certificates will be created showing precisely where the trees are for that house. We will also be encouraging sponsorship of at least one twinned tree, planted in Kenya, for each of the ones planted locally in this campaign
LymeOnline (SDG#17)
If you haven't already noticed, LymeOnline print and digital edition now has a brand new Green Page which will appear once a month. The first was on 22nd November (page 16) and the next will be out on Friday 20th December. Do take a look and if you have a topic you think we should get out to the paper reading citizens of Lyme Regis, let us know!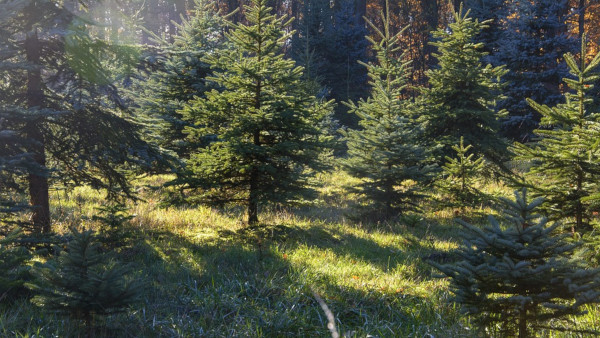 The OPWG section last time discussed the carbon footprint of Christmas trees and suggested that people who have one might consider offsetting its carbon footprint. A simple way to do that, is through the charity (of which I am MD and Chair of Trustees) is to text FOREST to 70470 - that will donate £10 paid for on your mobile phone bill, directly to The Word Forest Organisation. (You can also text FOREST 5 to donate £5, or any other number from 1 to 20 which will donate £20)
There's no such thing as a free lunch... (SDG#1 SDG#2 SDG#10)
...or is there? The Galley Café is providing a free lunch on Christmas day for anyone who wants to come (by ticket beforehand, from the café). As SDG friendly events, this one is ticking the boxes for reduced poverty, hunger and inequalities. I'm not sure where social inclusion fits into the SDGs, but this social event surely hits the mark there too!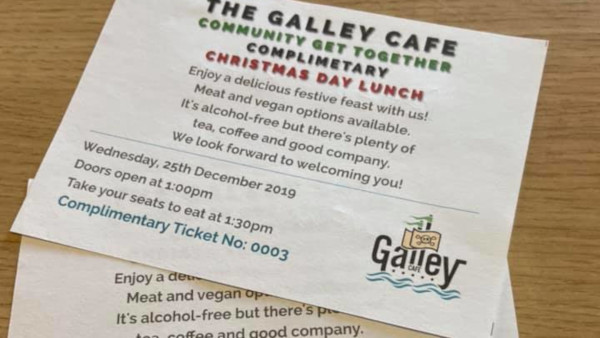 Christmas (SDG#All)
I am rather averse to (in my opinion) ridiculously early Christmas preparation, food, cards etc., but now we are in December I'm quite happy to join in the festivities (I do love belting out a carol in Broad Street with no-one staring at me as if I've lost my marbles).
I know that many of you will share my personal choice to actively resist a full-on consumer-fest. So in this short email, may I wish each one of you and all your families and loved ones, a happy and peaceful time, whatever and however you celebrate, or if you don't!
Here's wishing for a sustainable 2020!
Simon West (on behalf of the Team)